The oldest pictures that I have
The predecessor to the pictures shown, had steel loops on the ends of the prod that seriously decreased the speed, but it would still launch an arrow or snack cake over 90 feet.
Note the rope wrapped around the prod, looks cool, but slows the arrow down. The track was changeable to allow three different diameters of ammunition. This original stock was responsible for a lot of testing and had been reworked over 5 times and has since been retired. The rest is in service today on my hunting arbalest.
The first photo shows that there is no binder block or a lashing post. The prod is attached with hemp rope. It worked but did not stay tight for long.
This photo was taken at my second Pennsic within Iron Wolf's wooden Palisade on the Serengeti.
I think it was Pennsic 20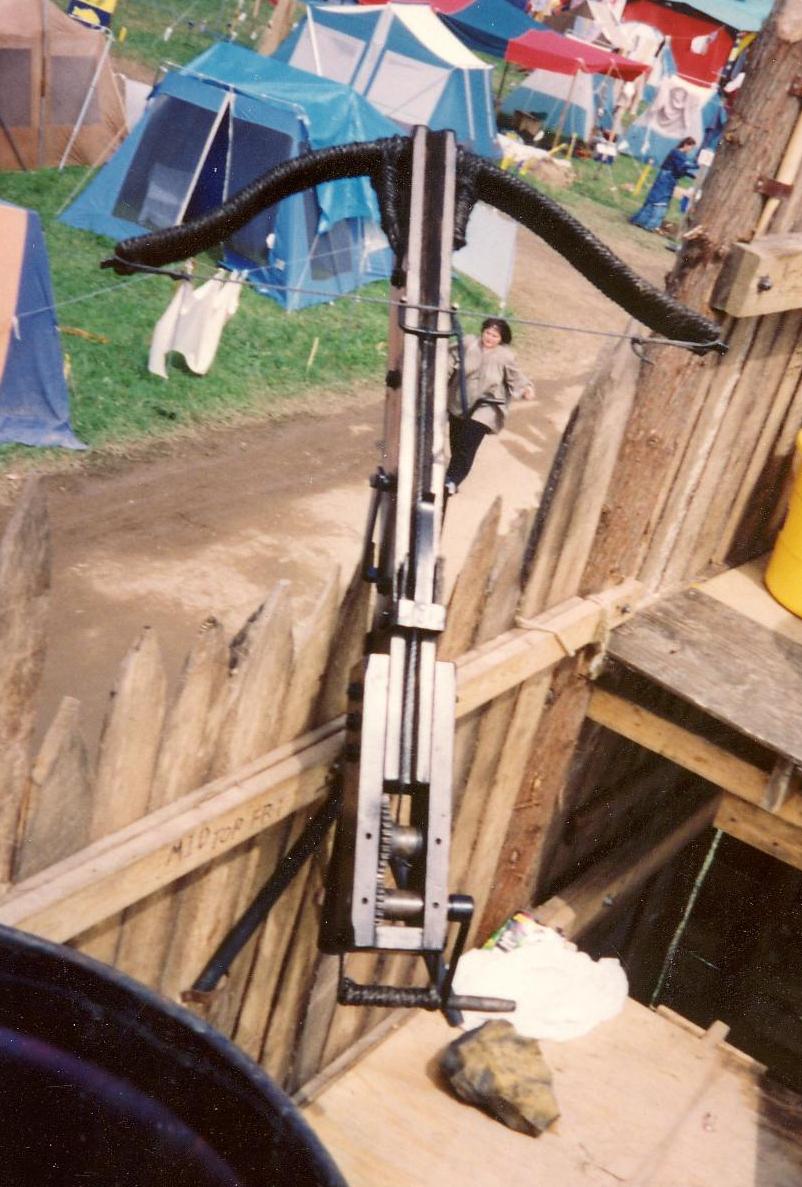 This picture was taken at my third Pennsic. Note the addition of a binder block and folding tripod